St. Michael the Archangel Preschool
Our Mission
St. Michael's Preschool recognizes the unique gifts of the young child. We pledge to nurture these gifts and provide a safe and developmentally appropriate environment. Our goal is for each child to grow spiritually, emotionally, socially, and academically. We hope to prepare their hearts with a spiritual foundation that will instill in them a desire to know God. We strive to lay a foundation for a lifetime love of learning.
Registration
---
Enrollment
Registration for the 2023-2024 school year is now Open!

We enroll children age 3 to 5 years. However, we only have LIMITED spots remaining. Please contact the preschool office at 303-690-6523 to discuss availability before registering through the link.
Click the Green box to fill out the Registration Form through TADS, our new registration system. Once you reach the TADs page, click on the "create a new account" link at the top. Once the registration form and the $150 registration fee (non-refundable) is received, your spot is guaranteed.
TUITION
Tuition is charged annually or available to pay over 10 months from August 1st to May 1st.
Annual registration fee: $150 per child (non-refundable)
2023-2024 Tuition Rates
Update for the 2023-2024 hours: Half days are offered: 8:30 am – 11:30am and 12:30 pm – 3:30 pm. Full days are offered 8:30 am – 3:30 pm.
T/Th half day classes – $2,000
MWF half day – $2,540
Jr. Kindergarten (5 half days) – $4,120
T/Th full days – $3,840
MWF full days – $4,830
MTWThF full days – $7,840
FINANCIAL AID
We understand and appreciate the financial commitment families undertake in deciding to send their children to St. Michael's Preschool. And although paying for education is first and foremost the responsibility of a family, we devote significant funds each year to a financial aid budget that helps assist families. In turn, our school community benefits by attracting gifted students that otherwise would not have been able to attend. To help us objectively assess what a family is able to contribute to its student(s) education expenses, we use School and Student Services (SSS By NAIS) as a trusted third party. The SSS analysis of a family's "Estimated Family Contribution (EFC)" is a critical component of our financial aid decision. However, it is just a start. To make our final financial aid award decisions, we use the SSS figures as the baseline for our own additional review, taking into consideration our total financial aid budget, other information we may have collected, our school's policies and priorities, and the needs of our entire applicant pool. Due to circumstances like these, and others, our school may not meet the level of demonstrated need shown on the SSS Family Report you might receive.
Take a look at our facilities!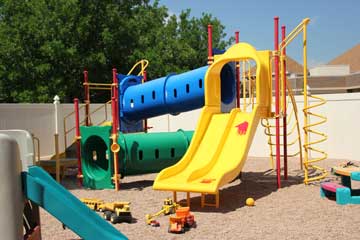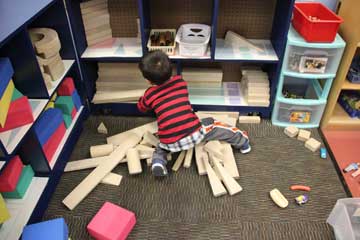 Our History
St. Michael's Preschool began in 1982, when Fr. Syrianey (our founding Pastor) envisioned a multiple use for our church's meeting rooms. After surveying our parish population, St. Michael the Archangel Church decided to begin their own daily preschool program to support the ever growing young population of 3 – 5 year olds. In October of 1982, when the new addition was finished, the program began with a full enrollment of 192 children.
A high-quality early childhood program provides a safe and nurturing environment while promoting the physical, social, emotional, and intellectual development of young children.